Unibet Enter eSports Realm with Blast Pro Series Deal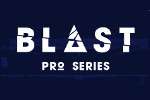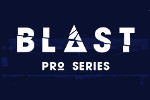 In the past few months we have seen online sportsbook and casino operator Unibet extend its sponsorship reach across a number of traditional sports. A shirt sponsor tie in with historic English football club Aston Villa was the start of it all in a summer that saw a number of county cricket sides also fall under the Unibet umbrella.
Darts sponsorship was agreed too but now, Unibet have moved into the world of eSports, a growing area for all bookmakers and one that needs commercial deals such as this if it is to continue that growth.
BLAST Pro
The BLAST Pro series is a tournament where six of the world's best CS:GO teams will compete for a prize fund that has reached a mighty $250,000. The event takes place in Denmark across two days, starting on November 24th and is one of the biggest that the eSports world has seen in 2017.
As part of the contract, Unibet will be the official betting partner and the operator has expanded its already extensive eSports market to provide customers with a number of options for the series.
Format
The format is an unusual one with all six teams competing in a round robin stage that sees an initial 15 games being played in the group phase. Once that round is complete, the best two sides will then progress straight through to the Grand Final where the top prize on offer is a cool $125,000.
Unibet have also produced some early betting for the BLAST Pro series and this shows joint favourites at the top of the market with the FaZe Clan and SK Gaming teams both listed at a price of 3.50.
Denmark is hosting the event and their best hopes lie with Astralis who are at 5.00 and North who currently come in at odds of 7.00.
Exciting Times
Ebba Ljungerud, the CCO of Unibet said:
We are excited about the BLAST Pro Series partnership because it is a new step for Kindred into the world of esports.
Sponsoring the first in the series of events demonstrates our commitment to professional sports and the recent deal RFRSH signed with ESIC (Esports Integrity Coalition) supports our continued efforts to maintain integrity of the sport.
Speaking on behalf of RFRSH Entertainment who are promoting the event, their CCO Jordi Roig added:
We have been looking for the right betting partner for the global tournament, and we are delighted to announce this partnership with Unibet. The esports scene is growing fast, but it is also a very proud scene with high integrity.
We are very excited about the plans Unibet has presented to us and look very much forward to working with them to take esports and BLAST Pro Series a step further.
Both Sides Win
Having digested all the news, this appears to be one of those sponsor deals where both parties look set to benefit in a big way. ESports has been become an important part of any bookmaker's portfolio but it has only just started to receive tangible financial support from sponsor and betting partner deals.


A top prize of $125,000 may seem like a lot of money but it is dwarfed by the size of the rewards that can be won in traditional sporting arenas so any input from outside sources will help to boost those funds and make tournaments such as this one more attractive in the future.
Unibet will also get good exposure by getting behind the BLAST Pro series and their efforts will certainly be appreciated by the promoters. This is a growing sport with a following that can only get bigger and by getting behind eSports at an early stage, Unibet will be one of the preferred choices for bettors that like to get involved in this type of market.