Oscars Betting 2018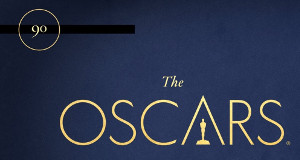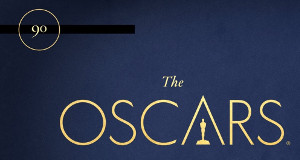 We are some way away from the 90th Academy Awards and the Oscars for 2018 but this is a perfect time to get involved with the ante-post markets for this prestigious event. If you have your favourite film or actor, then the prices may only start to shorten as the presentations draw near so let's take a look at what's on offer right now.
Best Film
There are many awards due to be presented on March 4th, 2018 but as ever, the one that everyone wants to win is Best Film. It's the pinnacle of achievement for Hollywood and beyond and it's also the most popular option from a betting point of view.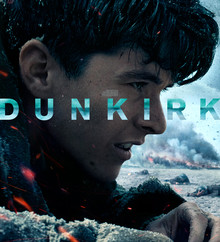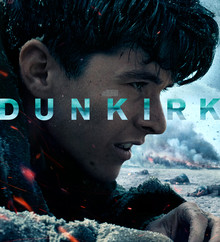 Around 25% of all bookmakers have declared prices some five months ahead of the awards and the favourite among them is Dunkirk which comes in at best odds of 9/2 with BetFred. The film was directed by Christopher Nolan and, in case you've been on another planet for the last six months, you'll be aware that the picture portrays the evacuation of Dunkirk in the Second World War.
This is a clear favourite with BetFred and other outlets while others suggest it's going to be incredibly tight between Dunkirk and The Shape of Water. Outlets such as William Hill have the favourite at 4/1 with the chaser at 5/1 while BetFred have the top price on The Shape of Water at 7/1.
So how do you choose between the two? The first of those films may have been more in the public conscience this summer but that's not how the industry works so the fact that more of us have heard of Dunkirk can be disregarded. The war film took $520 million at the box office while The Shape of Water, which is a romantic fantasy feature, will only be released in the US in December 2017.
As such, it's tough to pick a winner between these two but there is definite value in that 7/1 price and it's a figure that could certainly come down when The Shape of Water hits the US and receives inevitably positive reviews.
Bubbling Under
Behind the top two we have a reasonable gap to third favourite Call me by Your Name which is priced at 10/1 with Ladbrokes and Coral, and Darkest Hour which is further back at 12/1 with SkyBet. This is a market where the bookies rarely get it completely wrong although at this early stage in proceedings, those are prices that could come down significantly in the weeks that lie ahead.
Call me by Your Name is based on the 2007 book of the same name and it's a Coming of Age drama which was premiered at the Sundance Film Festival back in January. Darkest Hour is the biopic of Winston Churchill who is portrayed by Gary Oldman and could tap into the same fanbase that enjoyed Dunkirk.
Beyond the top four, the prices in the best film markets start to thin out although diehard Sci-Fi fans will be interested in the best price of 20/1 that BetFred have next to the name of Blade Runner 2049. That's twice the value of the 10/1 quoted by SkyBet so clearly the bookies are split on the capacity of this title to win the best film category.
Other Options
Best Film will dominate the betting but at this early stage there are two further options for those looking to get involved in Oscars Night. Best Actor markets are out and the runaway favourite here is Gary Oldman who is at a best of Even Money with Ladbrokes and Coral for his portrayal of Churchill in Darkest Hour.
Behind the English actor is a fairly significant gap to Daniel Day-Lewis at 5/1 with Ladbrokes and Coral again. This is an interesting option however because, at the age of 60, Day-Lewis has announced his retirement upon completion of his latest movie Phantom Thread. Could a sympathy vote push the Irishman to the top of the list of nominees?
Behind the top two are a clutch of famous names including Denzel Washington and Matt Damon who are both quoted at a top price of 10/1 with Ladbrokes. Further back are outside options such as Tom Hanks at 12/1 and Adam Sandler at 25/1. Once again, those prices are with both Coral and Ladbrokes and these are two very experienced actors who you feel are always in with a shout.
Moving on, there is a Best Actress market too and this shows only two options so far with Meryl Streep and Emma Stone both at best odds of 10/1 with either Ladbrokes or Coral. Like the Best Actor market, it's fairly quiet right now but that will intensify in the weeks that lay ahead.
Two Schools
There are two schools of thought when it comes to taking a bet this early on any event. Dunkirk is a strong option for Best Film but many of its competitors have only been seen at festivals and have yet to be put on general release.
In addition, many bookies have yet to declare prices but at the same time, there is value right across the betting markets that are in. That's the key to ante post betting – the pick may be tougher to call but the potential rewards can be higher and there are some very interesting odds in the betting for the 2018 Oscars.